Registrations have closed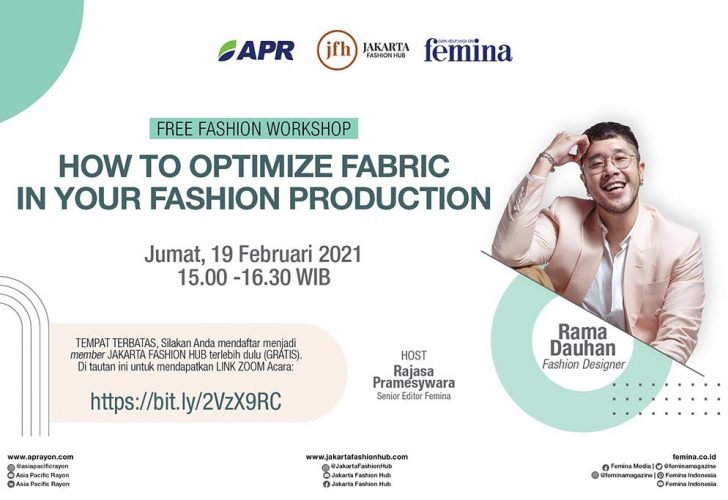 Fabric Optimization Workshop
955 people viewed this event.
DIBUANG SAYANG, MARI BERKREASI DENGAN KAIN PERCA!
Hi, Fashion Hubbers,
Jakarta Fashion Hub dan Asia Pacific Rayon kembali mengadakan FREE WORKSHOP dengan tema "How to Optimize Fabric in Your Fashion Production".
Kolaborasi kali ini juga menggandeng designer fashion Rama Dauhan, yang akan berkreasi dengan 'fabric scraps' dan menjadikannya sebagai karya fashion yang indah dan tentu saja lebih berguna.
Hari/ tanggal: Jumat, 19 Febuari 2021
Waktu: 15.00 – 16.30 WIB
Media: Zoom Webinar
Fasilitator:
Rama Dauhan, Fashion Designer Rama Dauhan Design Studio
Moderator:
Rajasa Pramesywara, Senior Editor Femina
Caranya:
Daftar menjadi member JFH
Link zoom workshop akan dikirimkan setelah mendaftar menjadi member JFH.
Contact Person JFH: (081388889337)
Let's register and join!