Registrations have closed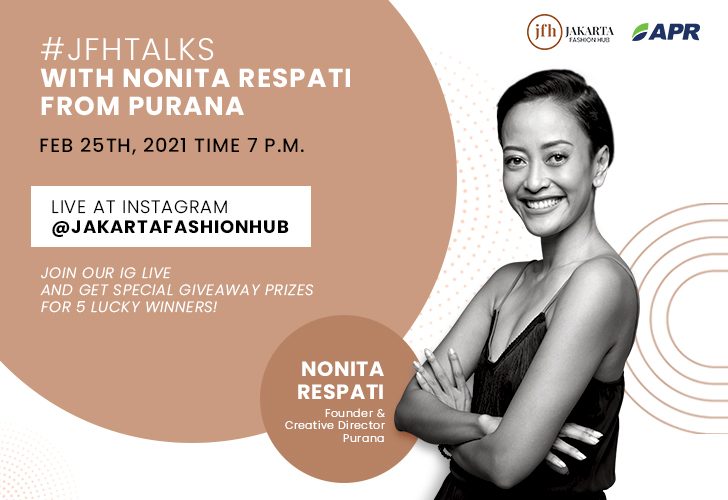 #JFHTalks with Purana
566 people viewed this event.
Hi, Fashion Hubbers!
Who's excited to see the full collection of Purana's "Synchronized" as seen at the Lounge 'n Leisure virtual fashion show last month?
Kali ini, Jakarta Fashion Hub akan berbincang langsung dengan @nonitarespati selaku Creative Director @Puranaindonesia untuk membahas mengenai kelanjutan dari koleksi Spring/Summer 2021 hasil kolaborasinya dengan fotografer @hakimsatriyo, yang akan dirilis secara virtual pada tanggal 1 Maret 2021.
Catat waktunya ya:
Kamis, 25 Februari 2021
Pukul 19:00 WIB
Live di instagram @jakartafashionhub
P.S. Akan ada giveaway berhadiah menarik untuk 5 orang yang beruntung 😉 Jadi, ajak teman-teman kamu untuk join live-nya ya, see you Fashion Hubbers! ✨