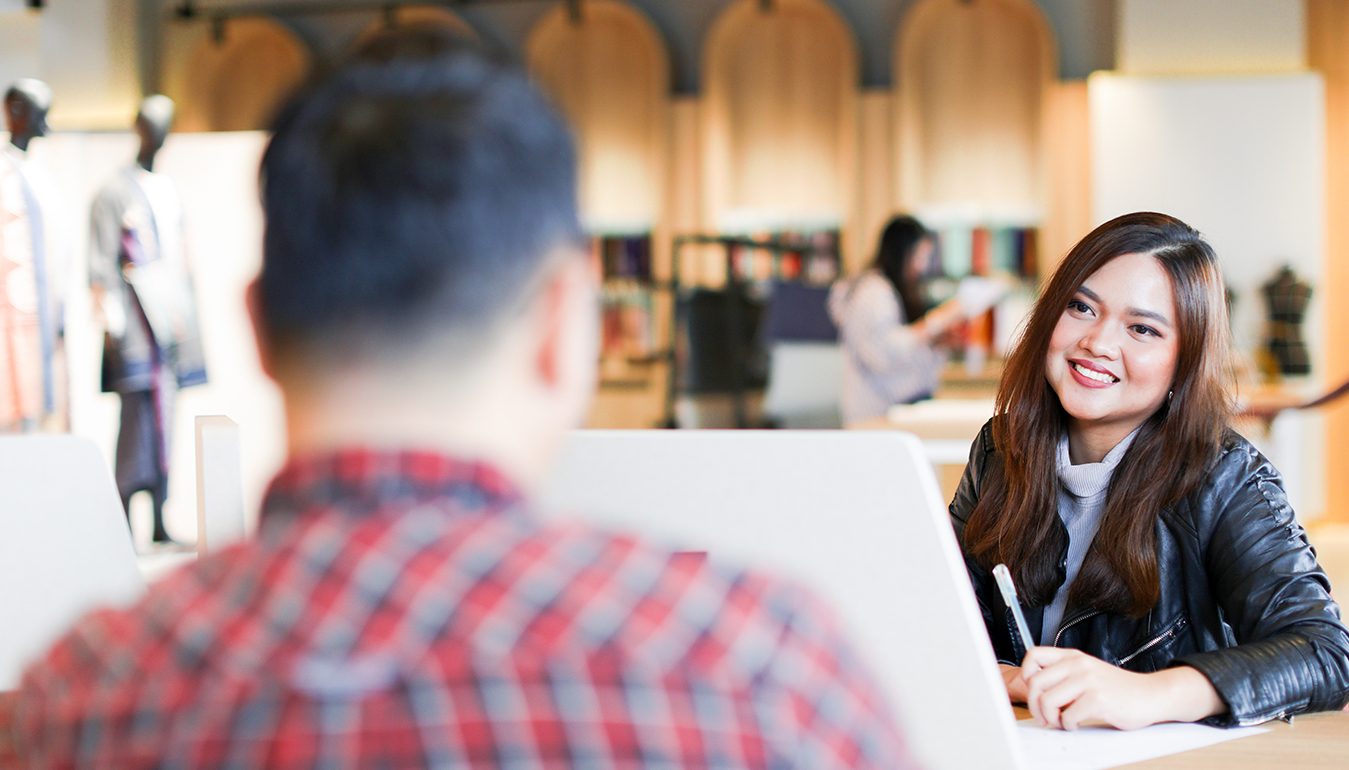 The Space Where
Inspiration Sparks
About Jakarta Fashion Hub
Jakarta Fashion Hub is a collaborative space initiated by Asia Pacific Rayon (APR), the first integrated viscose rayon producer in Asia, from renewable plantations to viscose fibre.
Designated for brand, fashion designer and fashion enthusiast who are passionate about Indonesian fashion. Jakarta Fashion Hub provides facilities from co-working spaces, mini photo studio, ready-to-buy fabric to workshop area. All of which are aimed at helping to connect, collaborate and create, and inspire the growth of sustainable fashion industry in Indonesia.
Discussion Space
From brainstorming with the team to presenting to clients, Jakarta Fashion Hub's Discussion Space has complete facilities to ensure a successful meeting for up to eight people.
Workshop
We understand that you need a fully equipped space where you can work on your project. From designing and drawing to cutting and sewing, Jakarta Fashion Hub is the best place to do it.
Display Area
Need inspiration for your project? No need to worry! Spark creativity by checking out the latest fabrics and designs in our dedicated Display Area.
Co-Working Space
Work independently or collaboratively in our shared office space.
Multi-Purpose Area
Planning an event? Just book our multi-purpose area, with space for everything from a workshop to the launch of your latest collection.
Photo Studio
The world needs to see your work! Our dedicated photo space provides the perfect location for that all-important shoot.
Mini Store
Shop the latest collections, and even display your own work, at our in-house Mini Store.
We worry about the details
so you don't have to
Free Wi-Fi
Stay connected with free WiFi to get your work done at Jakarta Fashion Hub
Pantry
Take a break and recharge your batteries with coffee and snacks at our mini pantry
Mini Store
Find your favourite fashion products at our mini store only at Jakarta Fashion Hub