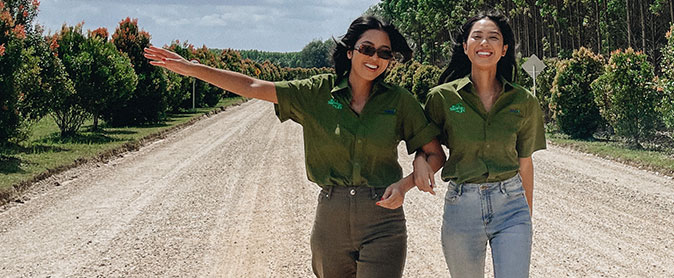 Part of The Process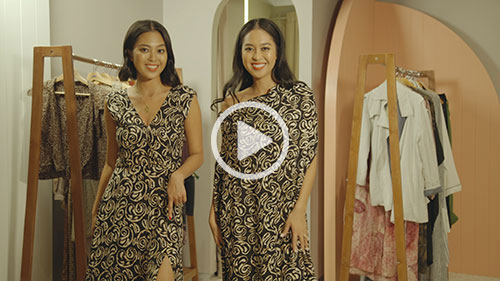 PART OF THE PROCESS | EP 1 | Jakarta Fashion Hub | Maria and Elizabeth Rahajeng
Content creators Maria and Elizabeth Rahajeng visit Jakarta Fashion Hub, a creative space initiated by Asia Pacific Rayon, the first integrated viscose producer in Indonesia. In this opening episode the twins learn how budding Indonesian designers can join and develop their skills by utilizing all that Jakarta Fashion Hub has to offer. They also put their design skills to the test in a "Rahajeng sisters design off."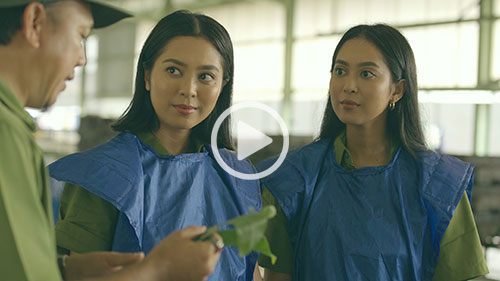 PART OF THE PROCESS | EP 2 | Sustainable Plantations | Maria and Elizabeth Rahajeng
Maria and Elizabeth Rahajeng travel to Asia Pacific Rayon's and April Group's complex in Pangkalan Kerinci, where they begin their journey to discover how viscose fibre is made. The first stop is the nursery where the girls are shown the art of cutting and pruning seedlings before being planted across 480,000 hectares of vast renewable, sustainable plantations.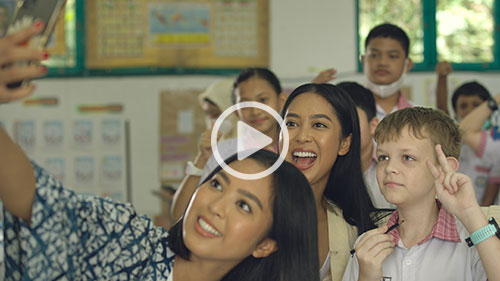 PART OF THE PROCESS | EP 3 | Conservation and Sustainability | Maria and Elizabeth Rahajeng
Maria and Elizabeth Rahajeng meet remote sensing operator Rifky, and are shown how drones play an important part in the monitoring of forests as a way of preventing fire. They go onto meet conservation expert Brad Sanders, who leads a set of ambitious conservation projects. Some of the biggest in Asia.
Sustainability expert Susan Slabbert, shows the twins how APR are educating the local schools on the importance of sustainability.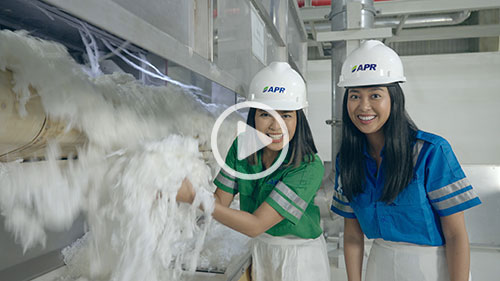 PART OF THE PROCESS | EP 4 | The 240,000 Tonne Capacity Mill | Maria and Elizabeth Rahajeng
The next part of the viscose making process sees content creators, Maria and Elizabeth Rahajeng, visit APR's huge 240,000-tonne capacity viscose rayon mill, one of the newest and best-designed mills in the world.
There, they see how cellulose fibre is extracted, washed and treated to produce dissolving pulp, which is then dissolved and crystalized into viscose fibres. They later meet up with Bella, who walks them through the forensic quality control process.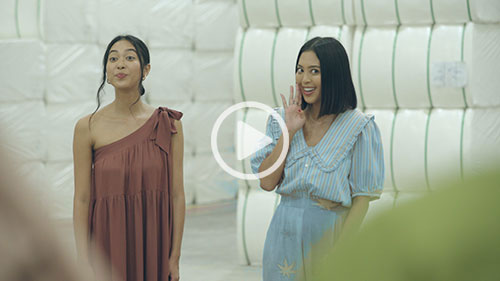 PART OF THE PROCESS | EP 5 | Sustainable Fashion Reveal | Maria and Elizabeth Rahajeng
In the finale episode of Part of the Process, Indonesian content creators Maria and Elizabeth Rahajeng's viscose themed designs are brought to life.
They gather all the key players of the viscose making process, from the nursery, the plantation, the sustainability and conservation team, to quality control – concluding the whole process, from plantation to fashion.