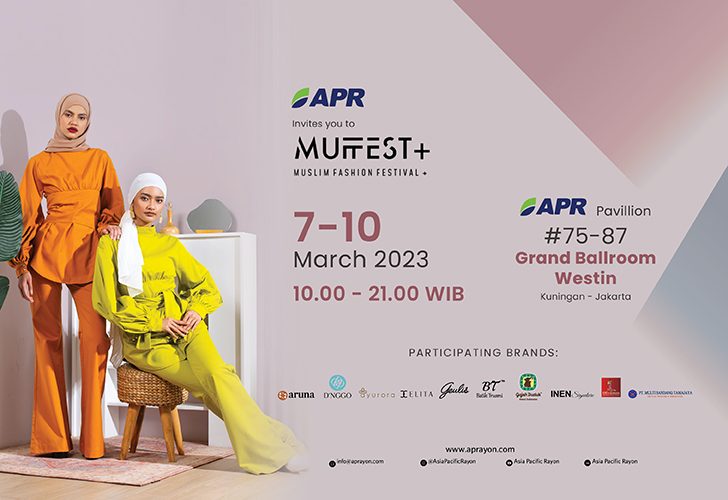 MUFFEST+ 2023
453 people viewed this event.
Asia Pacific Rayon (APR) menegaskan komitmennya terhadap sustainable fashion di pasar fesyen muslim Indonesia melalui partisipasinya dalam Muslim Fashion Festival (MUFFEST) 2023 yang diselenggarakan pada tanggal 7-10 Maret 2023 di Grand Ballroom The Westin, Kuningan, Jakarta.
APR juga menyelenggarakan peragaan busana bertajuk "Jewel of Nation" pada tanggal 8 Maret 2023. Dalam acara ini, APR berkolaborasi dengan enam merek modest fashion, yaitu Aruna Creative, BT Batik Trusmi, Gajah Duduk, Geulis, IDE Indonesia, dan Inen Signature. Peragaan busana ini menampilkan visi para desainer tentang masa depan di mana serat viscose menjadi bagian penting dari fesyen berkelanjutan.