Collaborating with other fashion partners and designers benefits all parties because it exposes you to each other's audiences. These marketing collaborations can also inspire by bringing fresh perspectives, ideas and points of view to the table.
Considering your marketing strategy and finding ways to involve your partners to further enhance that strategy is at the heart of strong marketing collaboration in fashion, as is finding fun and creative ways to put all the companies involved in the spotlight. Here are some important tips for creating a powerful marketing collaboration strategy:
Be clear on your audience profile
Sometimes, a collaboration is not about accessing new customers but showing your existing customers that you get them and understand what they want. It increases brand value and makes your customers even more dedicated. This is all about brands coming together to produce something they are confident their target audiences will enjoy. The following are some queries to ponder regarding your audience:
What is your customers' lifestyle?
Which social media do they use most often?
You will be much closer to starting fruitful marketing collaborations if you take the time to consider the answers to these questions. Through the collaboration, the smaller brands get access to a much bigger audience, and the larger brand gets positioned as a champion of the next wave. To make it easier, you can come to a collaborative space, such as the Jakarta Fashion Hub (JFH). Here, you will be able to schedule a meeting with our team to discuss this further.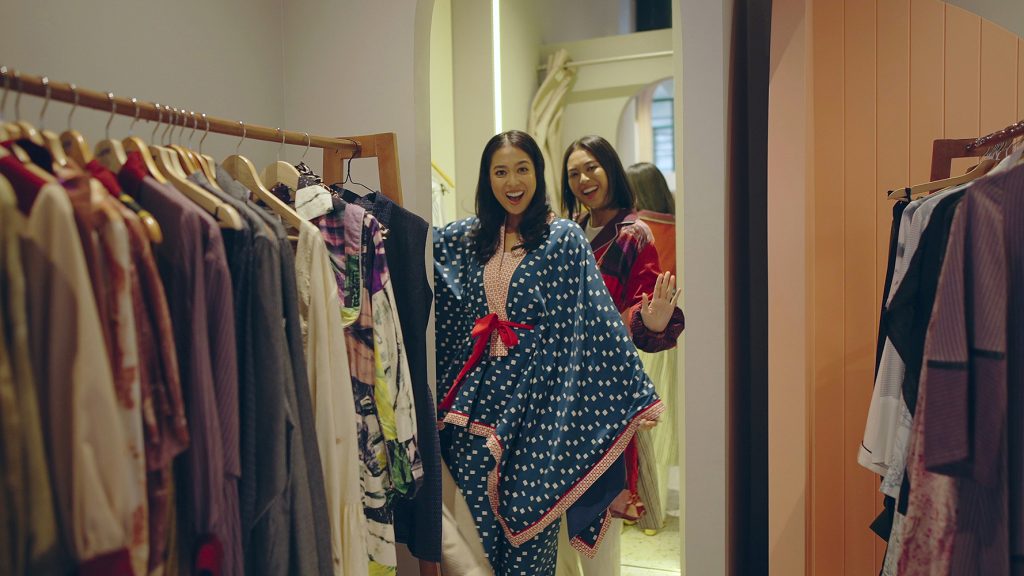 Manage expectations and keep communicating
Each brand can talk with the other and come to an agreement on terms. You keep the relationship respectful by making sure everyone is happy with the terms before any work is done – this includes costs and scheduling. A marketing strategy with important messaging included can help guarantee that your brand voice stays strong and consistent. Also, it's crucial to communicate with one another regularly to spot any potential difficulties before they become big issues.
One well known type of collaboration is high-street brands working with high-end fashion designers, something H&M for example does on a regular basis, with collaborations with brands including Moschino, Balmain and Karl Lagerfeld. The collections have been a success, building anticipation for the introduction of more widely accessible designs through the networks of both businesses.
Despite being labeled as a fast fashion or high-street brand, these marketing collaborations have cemented H&M's position as a major player in the fashion industry. The co-branding strategy they employ around these collections helps H&M increase sales, reinforce the brand image of having the latest fashions for the masses, and provide consumers with a change from their usual products. For designers, it also expands reach and raises brand awareness among different types of consumers.
Collaborations aren't just for big brands: smaller brands can use collaborations to get ahead and piggyback on the reputation of their better-known collaborator.
Flesh out your ideas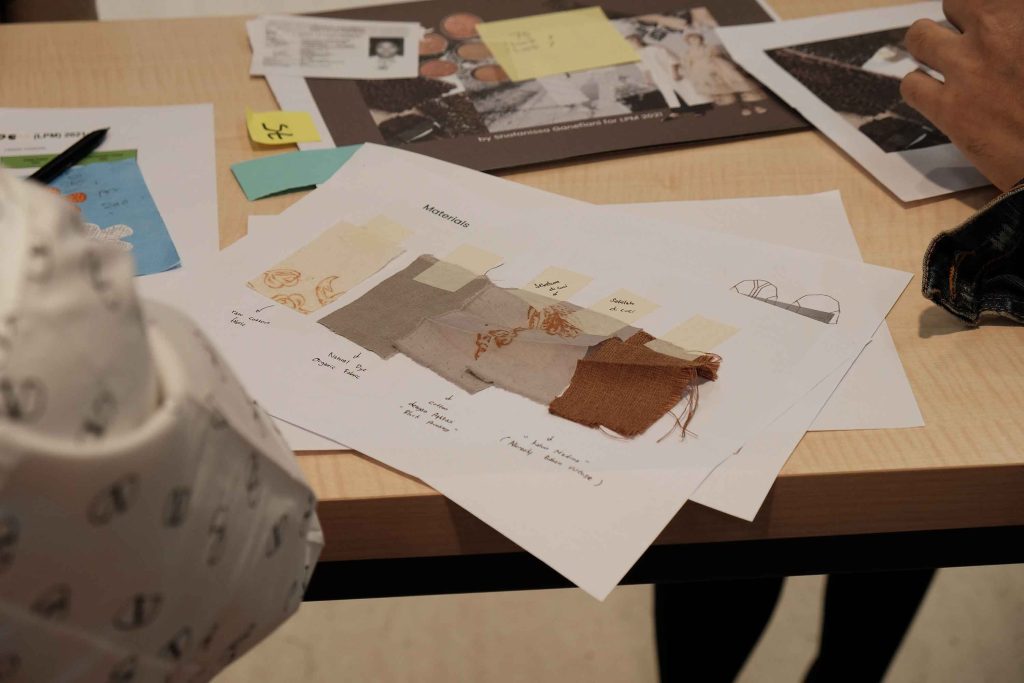 Once you have initial marketing collaboration conversations with companies you want to work with, you should use those conversations to develop more detailed ideas, understand who is responsible for what, and create goals and metrics. After talking with them, consider both your and their business goals and refine the initial ideas you created before making the call.
For example:
Let's say you're a sustainable clothing brand. You also want to work with a major denim brand. Your initial thought was that you'd love to become one of the best sustainable fashion brands in Indonesia. During your call, you learn that their brand is committed to making better choices, like sourcing sustainable materials and using less water. So a compromise to meet both your goals might be to continue to advocate for manufacturing and production strategies that are kinder to our planet. The collaboration highlights environmentally conscious fabric options like viscose denim as a means of redirecting the future of denim onto a more eco-conscious pathway.
Bringing two different designers together to create a one-of-a-kind piece that no one else has on the market benefits both parties. This should be an enjoyable process for both parties involved. Make the most of marketing collaborations by pitching your ideas to other fashion partners.
If you're looking for help, just sign up for JFH membership, and we can help you find the partners you need. Last December, Jakarta Fashion Hub held a Buyer Seller Meet event featuring gatherings, talk shows and webinars for JFH members. This event serves as a liaison between our partner, fabric mills, and customers throughout the fabric development and garment sampling processes. Buyer Seller Meet also brought together manufacturers and local retailers on one comprehensive sourcing and networking platform.
Jakarta Fashion Hub is a Jakarta co-working space dedicated to the development of fashion businesses and the success of the local fashion industry. After collaborating and using viscose rayon, JFH will immediately support their business, such as participating in fashion shows. At Jakarta Fashion Week 2023, Asia Pacific Rayon (APR) featured five local brands under the slogan "I Love Viscose" to promote sustainable fashion. At JFW 2023, APR's biodegradable viscose rayon was featured in a 48-piece stunning look by BT Batik Trusmi, everyday, Geulis, FREDERIKA and Oline Workrobe.
Sign up for free as a member of JFH now to not only receive updates on forthcoming fashion events but also gain exposure to members and experts in the fashion sector.