Career prospects and the preparations needed to become a great fashion designer
"Soap and water." That was the answer famously given by fashion photographer and Oscar-winning costume designer Cecil Beaton, when asked the question 'what is elegance?' As someone who had made a big name for himself in the fashion industry, he understood the value of keeping things simple, while also recognising the importance of a certain je nais se quois. Elegance can't be bought or sold, but by nailing the basics, you give yourself a fighting chance of discovering a winning formula.
In this article, we answer some common questions and walk you through all the steps that lead to a career in fashion. We also go in search of a little stardust – that je nais se quois – that can be a fast track to fame and success. From drawing board to catwalk, we're with you every step of the way!
What is the appeal of working in fashion?
For anyone with a touch of style and love of clothing, a career as a fashion designer is a dream come true. But you may be wondering: is fashion designing a good career? Well, a fashion designer career can be lucrative and highly rewarding in lots of ways.
Top designers create collections perfectly tailored to their tastes, then travel the world to promote them in glamourous destinations. They can specialise in any number of areas, from clothing and accessories to jewellery and shoes – not to mention the financial rewards, which for the top designers can be astronomical.
Is it hard to make a career as a fashion designer?
Building a career in fashion designing is not as easy as it sounds. It takes a lot of time, effort and determination. For every Coco Chanel who makes it to the top, there are thousands who do not. First of all, it's important to remember that fashion is a fast-paced and highly competitive industry; its popularity makes it one of the most in-demand professions out there, so you'll need a range of skills and capabilities to make it to the top.
Top 5 skills that are essential to the career of a fashion designer:
Innovation
Creativity
Originality
Dedication
Versatility
So what kind of careers are actually open to budding fashion designers? Once you have some experience and a few qualifications under your belt, you can begin working your way up the ladder to management and leadership positions, gaining more responsibility as you go. You might even be able to start your own business one day. For now, and if you're just getting started, here's a number of fashion business careers that might be the perfect fit: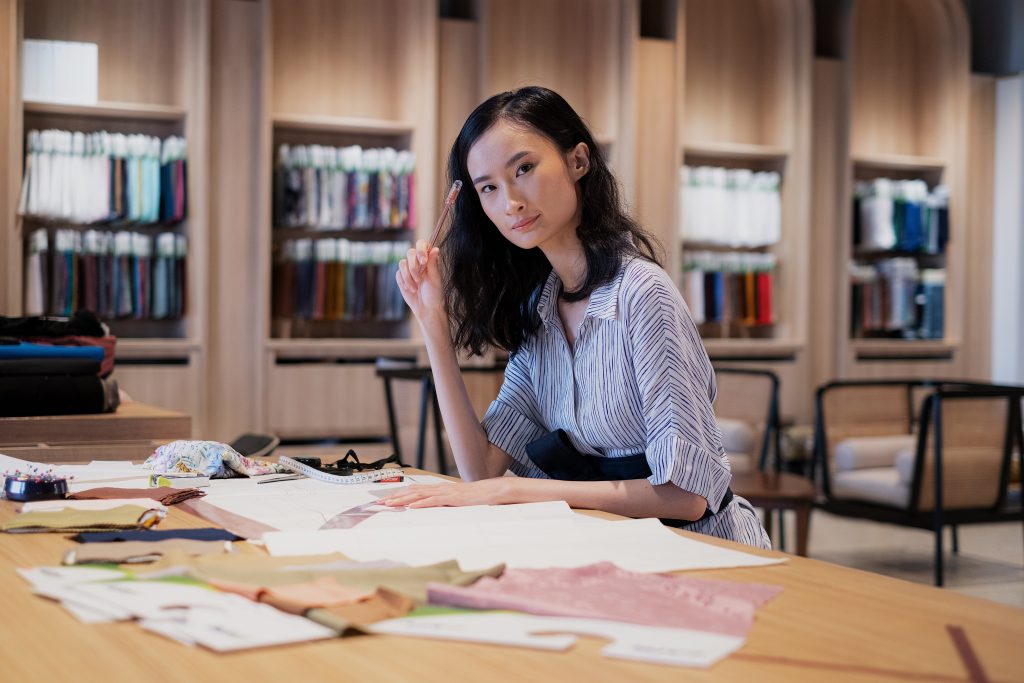 Fashion designer:
A fashion designer career involves designing various types of clothing, accessories or footwear, including sportswear, casual wear, underwear, handbags, jewellery, maternity clothing, swimsuits, evening wear, costumes and much more besides. Fashion designers employed by others will need to work within the brand identity and style range of their employer.
Graphic designer:
A graphic designer uses a combination of computer software and their hands to create designs for fashion-related businesses. Such businesses might include ads, websites, magazines and brochures. This fashion professional must meet the needs of the client and the employer.
Fashion buyer:
A fashion buyer is in charge of the purchasing of products and services on behalf of their organisation. These products will then be used for production or resold. These fashion professionals must understand, follow and predict fashion trends. They must also work with vendors and negotiators.
What is the process of becoming a fashion designer?
To succeed as a fashion designer, you need to have a broad understanding of a wide range of skills and abilities, along with a tireless work ethic. It requires a combination of passion, creativity, self-motivation and steely determination to go that extra mile and achieve your creative goals. Here are some important first steps on the road to success:
Step 1: Get qualified
To get their foot in the door of this competitive industry, aspiring fashion designers must complete a degree or enrol in a vocational programme. Whether you choose college, online courses or self-study, mastering skills such as sketching, sewing, pattern making and fabric knowledge is essential. All these practical skills, combined with a solid base of theoretical knowledge, will pay off in the long run.
Practice makes perfect when it comes to creativity. An invitation to a collaborative space, such as Jakarta Fashion Hub (JFH) will expose you to the facilities that will allow you to discuss with young designers and specialists, as well as work on your projects.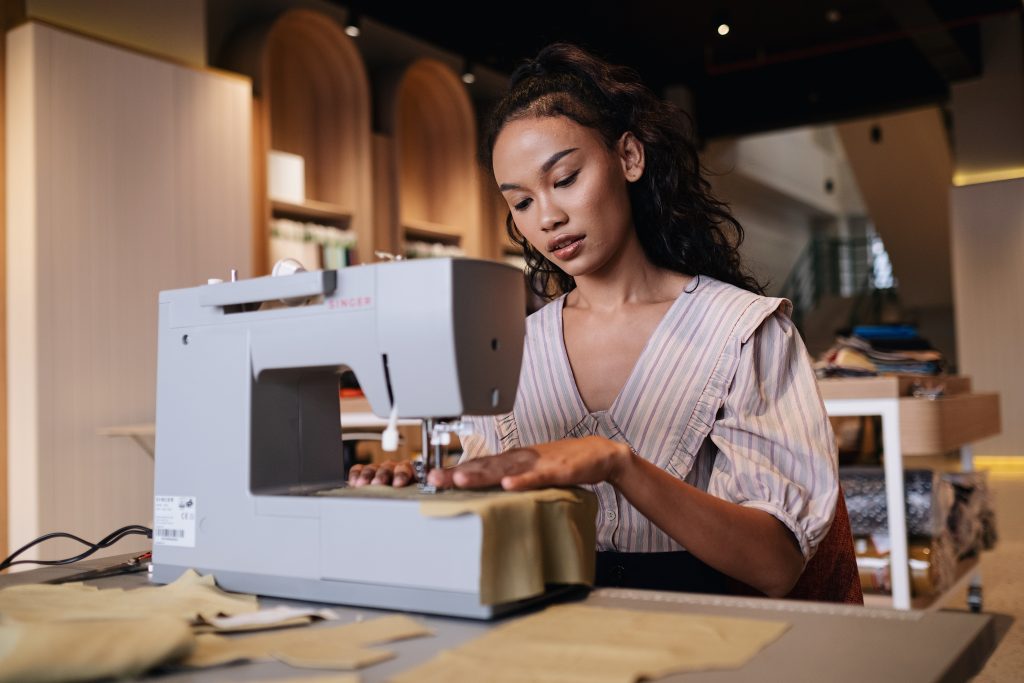 Step 2: Get experienced
Start your career as early as possible and get as much work and internship experience as you can. Professional experience gives you a better understanding of the garment manufacturing process, while also giving you the contacts you need to get ahead. Experience is the most effective way to build your portfolio and is the gold standard for all industry professionals. One great way to build up your experience and get your fashion career off the ground is through an internship programme with a company that provides hands-on learning.
If you want to elevate your career in the fashion industry, one of the most important skills to master is networking. It's virtually impossible to get exposure and grow your brand without it. You must prove yourself to be an important asset and convince potential partners. More often than not, this means starting at the bottom and working your way up.
Reaching out to anybody in the fashion business has never been faster or easier, thanks to the social media platforms like Instagram and LinkedIn. However, regardless of how strong your online presence is, meeting new people in person is necessary. Attending fashion seminars, workshops, and events are all excellent methods to expand your network.
Be a member of JFH to not only receive updates on forthcoming fashion events, but also gain exposure to members and experts in the fashion sector.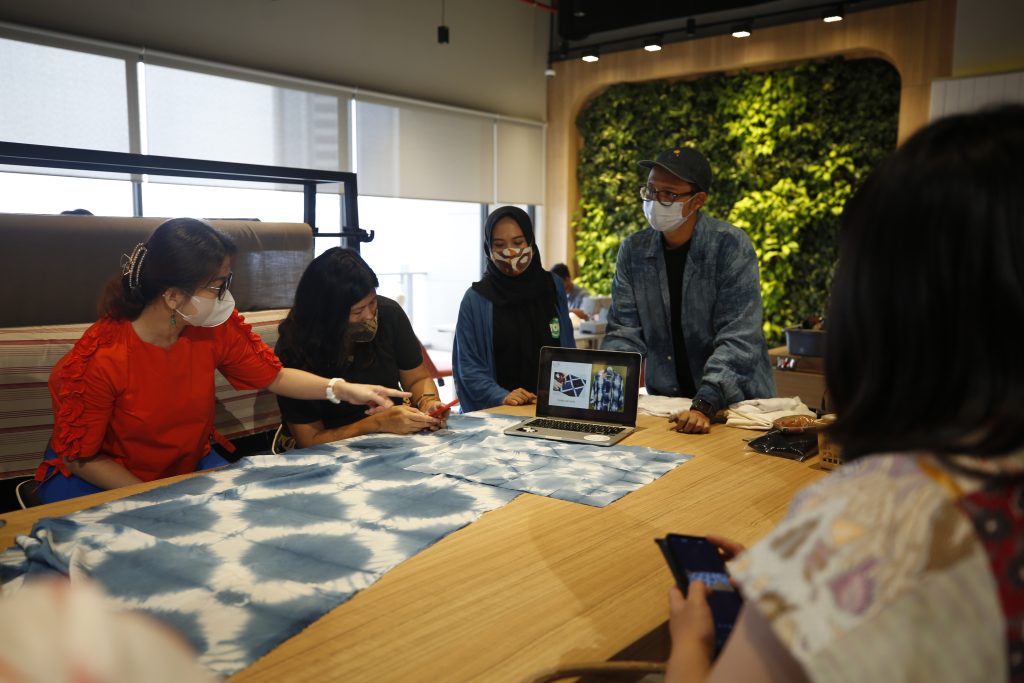 Step 4: Always stay one step ahead
The fashion industry changes from season to season, so designers must stay on top of the latest trends and always have one eye on the future. You can do this by reading industry journals and magazines on a regular basis, but you should always stay innovative in your approach, develop critical thinking, explore alternatives and know how to communicate and translate your ideas into reality. Be inspired by what's out there, but don't be afraid to break the mould and follow your own path.
Remember, fashion careers are about 10% inspiration and 90% perspiration. Being creative is essential, but it also takes determination, patience, hard work and commitment to build up a career in the fashion industry. You'll need to be prepared to start from the bottom and work your way up, working long hours and putting in the hard graft of networking. If you're willing to go the extra mile, a fashion business career can also take you to places you never dreamed of. A world of glamour, wealth and elegance awaits. Just don't forget to pack your soap and water.
---