If you're wondering how to dress stylishly for Ramadan, we've got you covered. Ramadan is a sacred month, and Eid is a festive occasion that marks the end of Ramadan. It's important to dress modestly, but that doesn't mean you can't look fashionable. We've curated an inspiration board of modest yet trendy looks that are suitable for the office, daily wear, or special occasions such as Iftar with family and friends.
You can choose from a range of modest clothing options, including abayas, caftans, long tunics, loose-fitting pants and skirts. In addition to clothing, this article also highlights the importance of accessories in completing a Ramadan fashion look. Here are some tips for creating a stylish and modest daily outfit inspiration:
Choose lightweight and breathable fabrics like viscose to keep you cool and comfortable throughout the day. A viscose outfit is breathable and silky, so its popularity among modest wear designers is understandable. This fabric is versatile because it can be mixed with cotton and spandex.
Choose bright and bold colors that complement your skin tone and add a cheerful touch to your daily outfit. Consider adding a colored viscose scarf or choose accessories in a bold shade that contrasts with your clothing.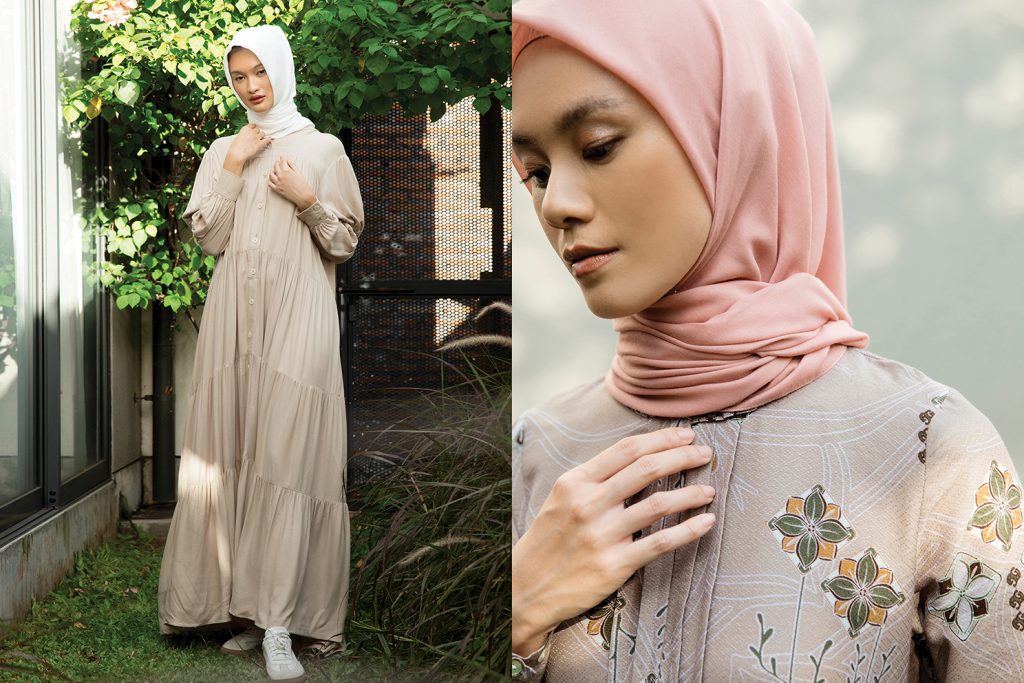 Combine different pieces from your wardrobe to create a trendy and modest outfit. For a trendy and modest look, pair a flowy skirt with a blouse or a maxi dress with a denim jacket. Play with various textures and fabrics to create a one-of-a-kind and personalized look.
Choose jewelry that won't clash with your daily outfit or draw attention away from your face. Earrings with simple studs, delicate necklaces, and slim bangles are all excellent choices.
Choose Modest Silhouettes
Selecting modest silhouettes does not imply sacrificing style. Long sleeves, viscose maxi dresses, and wide-leg pants provide ample coverage while remaining fashionable. Avoid wearing clothes that are too tight or have plunging necklines for modest wear.
Looking for a Perfect Hijab
There are many stylish hijab options available for women during Ramadan, including embellished hijabs, printed hijabs, viscose hijabs, turbans and headbands. You can feel confident and comfortable during the holy month by wearing hijab that matches your personal style.
Remember that selecting the perfect Ramadan wardrobe requires a balance between modesty, comfort and style. By following these simple guidelines, you can create fashionable and appropriate daily outfits that reflect your personal style while also respecting Ramadan traditions.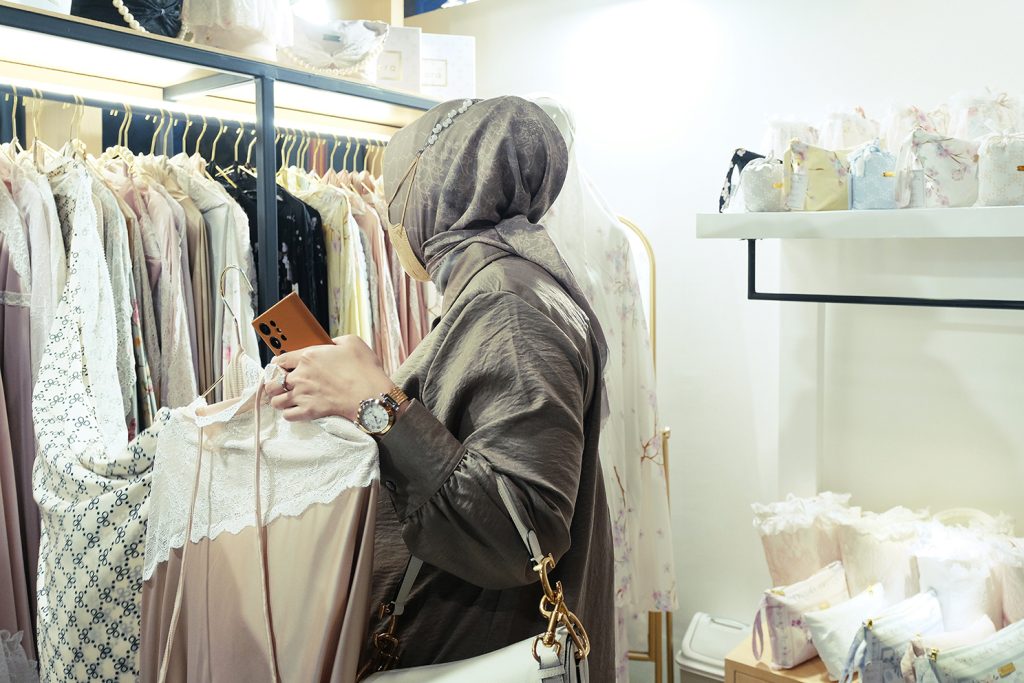 If you need inspiration to start your own modest clothing line, simply join JFH, and we will assist you in finding the right partners. Jakarta Fashion Hub is a Jakarta co-working space devoted to the growth of fashion companies and the success of the local fashion industry.
Last March, Asia Pacific Rayon (APR) promoted sustainable fashion by showcasing six local companies at Muffest+ 2023 under the slogan "Jewel of Nation." APR's biodegradable viscose rayon was highlighted in a stunning 60-piece collection by Aruna Creative, BT Batik Trusmi, Gajah Duduk, Geulis, IDE Indonesia and Inen Signature. These designers had free rein to create modest wear designs using APR's sustainable viscose rayon fibre to help pave the way to making Indonesia the home of modest fashion.
Sign up as a free member of JFH now to not only receive information on upcoming fashion events but also to gain exposure to members and experts in the fashion industry.