When turning an idea into a garment, one of the most important decisions every fashion designer faces is what type of fabric to use and where to find it. As an entrepreneur starting your clothing line or fashion brand, finding the right fabric can be a challenge. Fabric sourcing is the process of procuring the fabric you need. Factors to consider include fibre, color, price and material weight. Here is our step-by-step guide to selecting and sourcing your perfect fabric.
What are your fabric requirements?
The fabric you choose has a great impact on the final garment in terms of quality and production. Before you approach fabric suppliers, you need to finalize important details of your clothing line, such as the design, functionality and who it's made for, to determine the fabric's look, fit and feel.
4 key points to choosing the right supplier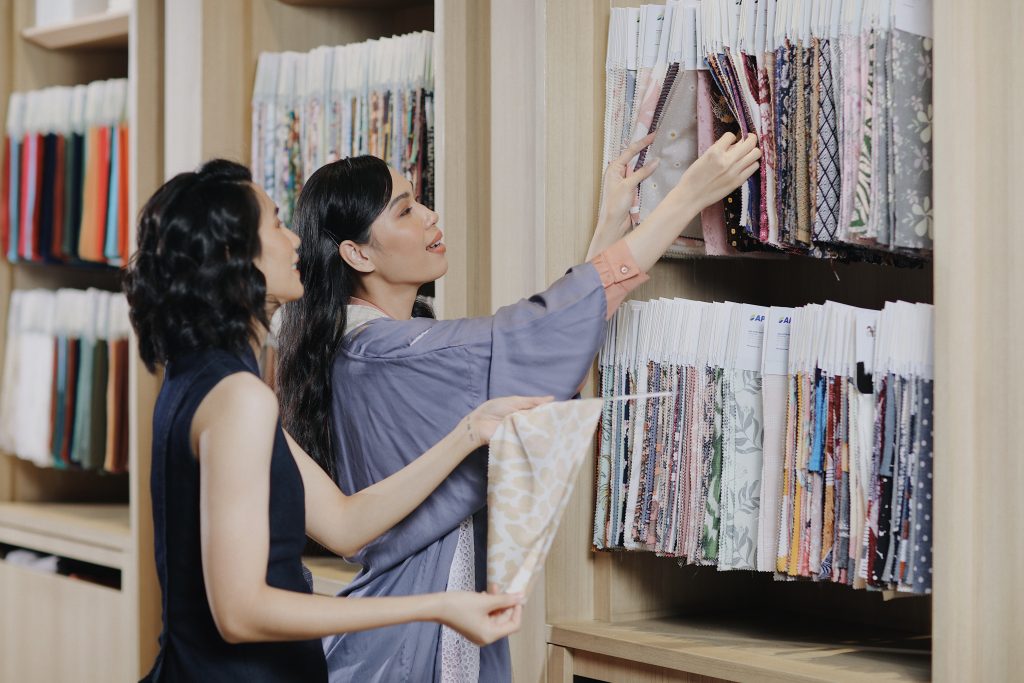 Once you've established your brand goals and creative direction, it's time to create your technical package. It contains important information such as the type of fabric, trims, dimension, construction and components. These technical specifications and design details are vital for your garment production. This is a list of four key criteria that should always be considered before selecting a supplier:
You must check if the fabric that you are sourcing is available when you are ready to buy in bulk and is from a wholesale clothing brand supplier. Don't expect a supplier to have your fabric in a few weeks. If you need hundreds or even thousands of yards, it is unlikely to be pre-made and will need to be made to order.
Be sure to set your payment terms before confirming your order. This also applies to sampling and production. For custom fabrics, you pay 50%, and the remaining 50% should be paid once the fabric is ready to ship. Any in-stock fabric can be paid for upfront.
Testing and Functionality
You should know that not everything you imagine becomes reality. For this reason, it is important to create wear-tested prototypes or sample swatches to check the functionality of the design. An invitation to a collaborative space, such as JFH, will allow you to get a fabric sample and talk with JFH staff to learn more about viscose rayon. Be a member of JFH to not only receive updates on forthcoming fashion events but also gain exposure to members and experts in the fashion sector.
Choose sustainable fabric suppliers and sustainable fabrics such as viscose rayon and source from factories that treat their workers ethically. Try moving to a circular fashion design where materials are waste- and pollution-free and can be safely reused and recycled. Understanding your environmental impact can help your clothing line make a positive impact.
How to reach fabric manufacturers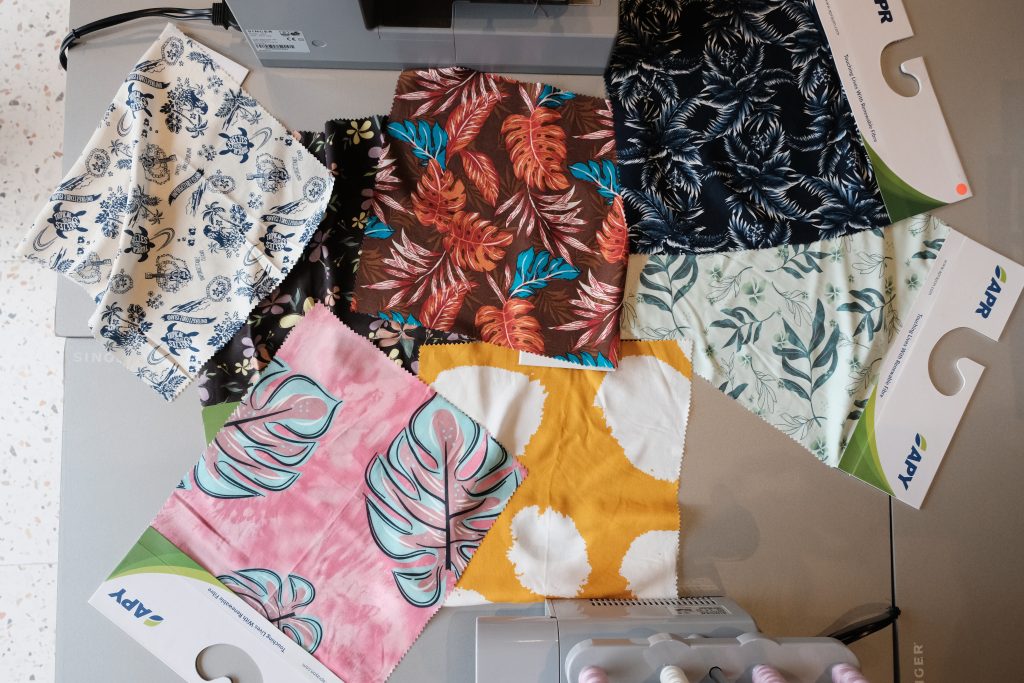 Fabric selection is important not only for collections but also for fashion brands. Ultimately, the fabric you choose will affect the look, comfort, fit and function of your garment. To find high-quality fashion fabric at the right price, you should consider all your sourcing options before deciding on your fabric supplier.
Factory Sourced
Commonly, the factory will work with wholesale fabric suppliers. Factory sourcing is the easiest approach, as the factory is already buying from them, resulting in a better price.
Trade Shows
Trade shows are usually free. This is a great way to source fabric suppliers in Indonesia and evaluate vendors to potentially provide for your needs. Eager for new business, exhibitors will have more time dedicated towards small businesses within the vast fashion industry, so we recommend trade shows and expos for new designers.
Referrals
If you know someone in the fabric industry, you can ask them where they source their fabrics. This is a good opportunity, as you can get discounts when referred by someone. Also, you can visit Jakarta Fashion Hub (JFH) and buy small amounts of fabric you need because JFH provides fabric sourcing solutions for brand and fashion designers. If you need more, JFH will help you connect with fabric mills.
So, are you ready to start your own clothing line?